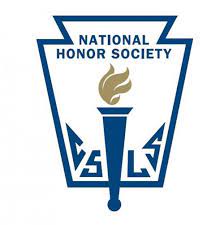 The National Honor Society (NHS) was established by the National Association of Secondary School Principals in 1929 for the purpose of recognizing and encouraging academic achievement and developing other characteristics essential to preparing students for the world beyond high school.
The St. Patrick Academy Chapter of the NHS was founded in 2012, and our membership illustrates and elevates St. Patrick Academy's commitment to the values of the Four Pillars of the NHS: scholarship, service, leadership, and character.
After the completion of the first semester each academic year, all sophomores, juniors, and seniors with a cumulative GPA of 3.3 and higher will be invited to apply for membership into the St. Patrick Academy Chapter by the NHS Faculty Adviser. The purpose of the application is to further illustrate the student's scholarship, as well as service, leadership, and character. The Faculty Council, comprised of five faculty members, serves as a consultatory group to the NHS Adviser and is reviews all applications to determine each student's acceptance into the NHS. The application status as determined by the Faculty Council is final and no applications are accepted late or incomplete.
Those that are chosen for membership will participate in a formal induction ceremony in the spring to formally signify their joining of our chapter, and families will be invited to attend.
To remain in the NHS in good standing, students must maintain a 3.3 cumulative GPA, attend weekly meetings, and complete service projects as decided upon by the NHS body in conjunction with the adviser. Some of the service projects the SPA Chapter has completed include
The Shamrock Quarterly Newsletter
Blankets of Hope
Holidays Cards to Local Nursing Homes
Veterans' Day Cards for Veterans
Easter Egg Hunt for Students
Easter Gift Baskets for Children at St. Patrick & St. Michael's Parish
Trick-or-Treat for Students