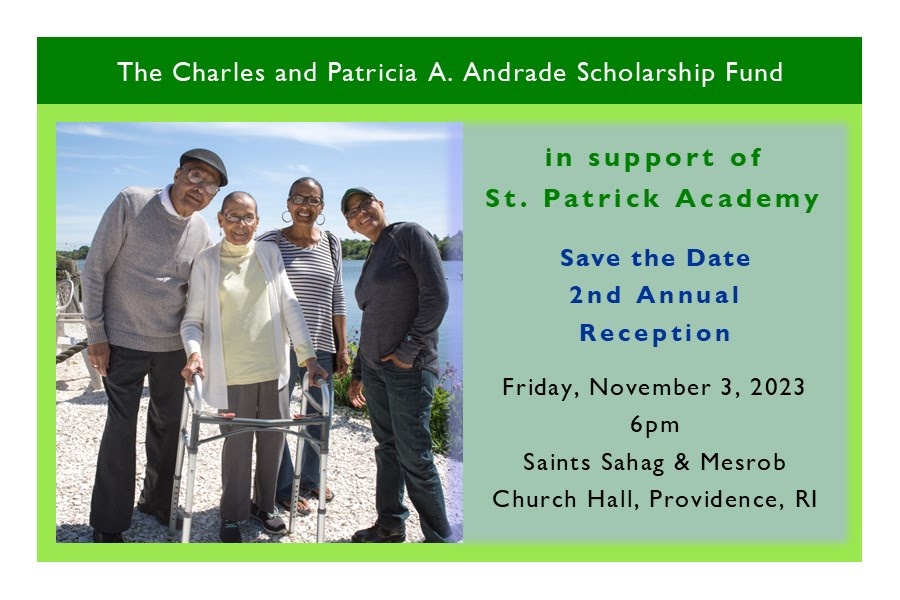 The Deacon Charles and Patricia A. Andrade Scholarship Fund was established in 2021 by John and Gracilda Murphy to offer tuition assistance to St. Patrick Academy students. Help us to increase the fund. Enjoy delicious food and beverages. Celebrate the extraordinary service of Charlie and Pat to the St. Patrick community.
Save the Date: Friday, November 3, 2023, 6pm
Saints Sahag & Mesrob Church Hall, 70 Jefferson Street, Providence, RI 02908
Ticket price: $35
For more information, call the SPA Development Office at:
(401) 421 - 0810 or (401) 421 - 9300 ext.116
SAVE THE DATE!!
3rd Annual Appreciation Breakfast
Wednesday, May 1st
Beginning at St. Patrick Church - 7:50 AM